Welcome to the Solar Sentinels website, We hope you have a great user experience!
News/Announcements!
Hello everyone, The server(s) are online, we have 8 servers in total; To join type in the search filter 'Solar' and you should see 'SolarSentinels' each server is different, you should see each server by 'S1' = Server 1 , 'S2' = Server 2 etc..
Unturned Servers
These are our Unturned servers!
ABOUT
Information about the Solar Sentinels server and its community!
Solar Sentinels
The Solar Sentinels unturned server was created in summer 2015. Since this time it has grown into an amazing community. We have come a long way and many great players have came and gone.
The unturned server owner(s) and founders are M0RG4N and alexr03!
We have a total of 5 Unturned Servers, each of them with different features and some similarities!
Information
Join our teamspeak server at ; ts3.solarsentinels.co.uk !
TESTIMONIALS
Here are a couple testimonials from players who have played our unturned server!
I like this server because it's always full, So there are plenty of noobs to kill. Killing me is like a death sentence
I love this server because it is dank and i have became the admin's bitch, I love to come onto the server and kill players although i am bad at the game i still try and come back with better gear to kill the people who have wronged me!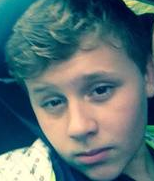 My Experience with this server has been amazing, i have met some many people and made friends with some cool people aswell. The community of this server is amazing and i hope that others feel the same way i do!
I have had an amazing time with the server. The server has gain so much popularity and a friendly community and amazing owners and staff. I can remember the good times and the bad when I was on the server but it's always great to have supportive staff helping you through with your problems on the server. It's great to be here so far seeing the server grow. I am proud of the owners and grateful for the community for supporting solar sentinels and I hope to still be here to see solar sentinels grow.
CONTACT
Contact us, Please be specific when contacting us or we may not reply.